How One Female-Owned Apparel Brand Injected $186,000 Into Local, American Gyms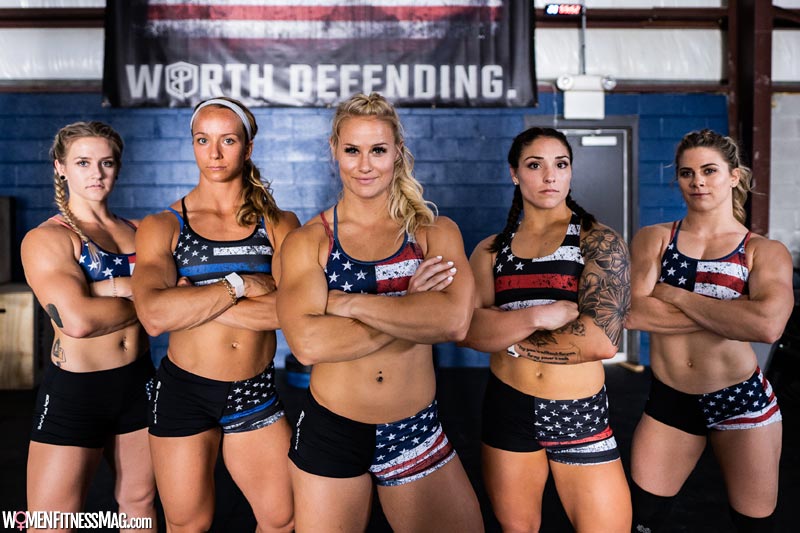 With 90 percent of all gyms currently closed in America, many owners are struggling to find ways to survive. That's why many brands in the fitness and CrossFit space are taking action to help these local gyms. One brand, in particular, has been able to donate tremendous amounts to this cause through their "Back the Gyms" Stimulus campaign.
Born Primitive, a female-owned athletic apparel brand, raised a whopping $186,000 since the campaign was first launched on March 18th. While the fitness brand is no stranger to charitable donations, having contributed $500,000 to charitable causes over the past four years, this is one of the largest amounts they've ever raised in such a short time period.
These efforts combined with other contributing brands will go a long way in keeping local gyms alive. Here's how they made it happen:
More Than Just an Apparel Company
The key to Born Primitive's charitable successes is making charity a priority since the beginning. Mallory Handlon, co-founder of the popular apparel company, explained, "From the day our brand was founded just over 6 years ago, we have continued to say that we have to be more than just an apparel company. We have to give back and we have to stand for something."
During Born Primitive's ten-day "Back the Gyms" Stimulus, they pledged 50 percent of their profits to all participating gyms. By encouraging their customers to shop the brand they love, while at the same time allowing the customer to support their own local gym, Born Primitive was able to raise an astounding amount during the campaign.
The Fitness Community Sticks Together
There's a reason so many people are so devoted to the fitness lifestyle. It's an incredibly strong community. This sense of community seems to be even stronger in CrossFit, which is the space Born Primitive was born in. When times get tough, the community supports each other, and that has been crucial during this challenging moment. Handlon emphasized the importance of the fitness community culture while talking about the "Back the Gyms" program.
She said, "This program was designed to help out gyms during a difficult financial time, but symbolically, this was so much more than that. The response to this activation was indicative of the incredibly strong community we have in CrossFit and fitness, and the willingness for people to band together to help each other during times of adversity."
One of the major strengths of the fitness community is they understand better than anyone how progress is a team effort. Anyone who has ever set goals understands how helpful it is to have a partner or support group motivating you. When you're in a slump, it's your gym crew that helps you out of it.
These principles are not just for setting PRs or meeting weight loss goals, though. Sticking together with your fellow athletes is exactly how the fitness community battles challenges in life. Just like athletes help each other through the hardest part of a work-out, they also understand that it's the most difficult challenges that bring about the most progress.
This is why so many people were willing to step up and support Born Primitive's initiatives to raise money for local gyms. Even though athletes are doing at-home workouts right now, they're willing to support their favorite gyms that they love so much.
Overcoming Adversity
Athletes are no strangers to adversity. They'll put themselves through intense pain over and over again because they know it's good for them. Because of this, they understand how to push through the struggle and figure out how to move forward. This is what allowed a single fitness brand to raise so much money so quickly. The fitness community shows up for each other, even when it's difficult.
Many people join the fitness community because they're dealing with something difficult in their own lives. Whether they need something to help them cope with grief, major life changes, or mental illness, people consistently see their lives improve after increasing their activity levels.
The major reasons exercise helps people who are dealing with adversity is that it releases chemicals that help you feel better, it gives you a routine, and it brings a solid sense of community with it.
Because many athletes have been through difficult periods of their life, they are usually willing to support others through challenging times as well. For owners of small gyms, the complications of the Coronavirus have put their livelihoods at risk. This is a scary and difficult time for many of them and the fitness community understands what that feels like.
Handlon spoke about the response the fitness community had to their initiative. She remarked, "It has been so inspiring to see everyone come together during this time. We are so thankful to be able to use our brand as a platform to give back and support local business." Handlon has certainly done her share of supporting those in the community by raising so much in charitable donations for local gyms.
Moving Forward
While the world feels a bit uncertain right now, the future of Born Primitive is clear. They'll continue to give back, especially within the CrossFit and fitness industry. For the leaders of this brand, helping people is just as important as encouraging healthy and active lifestyles.
While talking about plans for the company moving forward, Handlon stated, "We will continue to stay true to our ethos." Their ethos has always been to build community and work with others to get through challenging times. The fitness community will always come out stronger in the end when they stick together.
---