How we develop, test & evaluate
our Tactical clothing
How we develop, test & evaluate
our Tactical clothing
---
In early 2022, we started the design process of the technical components of this apparel. From the beginning, we knew that our reputation hangs on the balance of designing functional and versatile tactical apparel that can withstand the punishment of the toughest missions that law enforcement and military special operations conduct.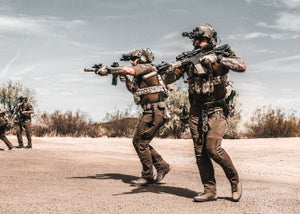 After multiple revisions, we decided the proper way to best build the next generation operator uniform was to both increase our in-house expertise and reach out to "friends'' in the military special operations community for both design and testing validation.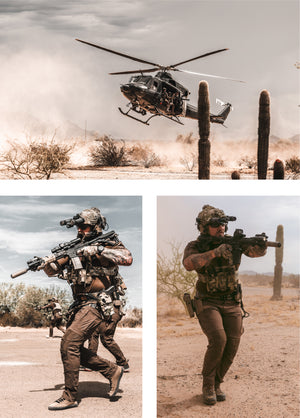 We dialed in on the requirements that could stand up to both the mission and the environment. We then conducted an extensive test and evaluation phase to hone in on every little detail. During our pre-release test phase, the uniforms were on three continents performing in jungle, urban, desert, and mountainous terrain to validate our design. They have jumped in military freefall, swam over the beach, and done extensive close quarter combat and shooting.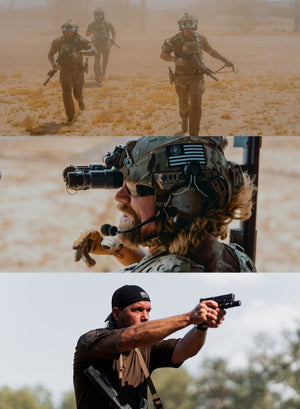 In summer of 2023, we elected to go into production to release this next generation of operational apparel. We feel that if you're on any military or law enforcement operation, we have you covered in what is truly an unheard of pre-certification for operational use. You can never plan for every contingency, and if you were to find yourself in adverse conditions, these details really matter. This motivation is always in the forefront of our minds, having served on these missions and knowing that equipment is on a long list of no-fail items. We stand behind our product with uncompromising dedication
built by the operator, for the operator.